LITTLE COUPLE
'Little Couple' stars talk new season, parenting, changing attitudes
Over the past six seasons, fans of TLC's "The Little Couple" have watched Bill Klein and Jen Arnold start a family, build their dream house, overcome adversity and celebrate milestones.With season seven of the reality TV series premiering Tuesday, viewers should expect another spectrum of emotion: In addition to caring for their two children Will, 13, and Zoey, 12, Arnold recovers from a sta
Over the past six seasons, fans of TLC's "The Little Couple" have watched Bill Klein and Jen Arnold start a family, build their dream house, overcome adversity and celebrate milestones.
With season seven of the reality TV series premiering Tuesday, viewers should expect another spectrum of emotion: In addition to caring for their two children Will, 13, and Zoey, 12, Arnold recovers from a stage-3 cancer battle and Klein frets over the dangers of looming back surgery.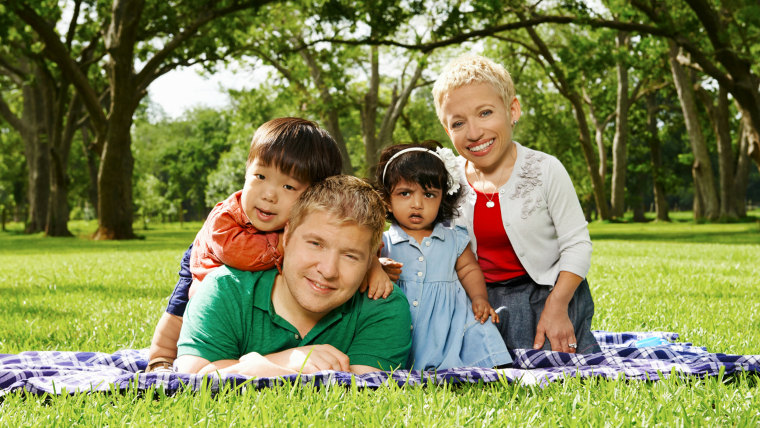 Letting cameras film her family during that cancer battle during the show's sixth season was a "bit of a difficult decision," but she had her reasons for giving it the green light.
"When I was diagnosed, it was completely unexpected, and it came at a very challenging time, because we were in the midst of bringing home our daughter from India, and her acclimation process wasn't as easy or as straightforward as Will's had been," Arnold recalled. "So, it was definitely ahard decision to make, whether or not to share the cancer journey. I think once we had some time to digest the diagnosis, feel like we were on a path of treatment, and sort of had our heads wrapped around everything that was going on, it became clear to me that I did want to share it. … I hoped that it would help others who might be dealing with a similar situation."
Klein, also 50, said that after he hurt his back at the gym in October 2023, he was mulling surgery, but held off when Arnold received her cancer diagnosis. Six weeks ago, months after Arnold finished her chemo treatments, Klein finally went under the knife.
"It turns out back surgery is a real pain in the butt to recover from," he said, "but I'm walking. … I'm excited that we're getting back to some semblance of normal in the Klein-Arnold household."
Their shared optimism stems from their upbringing, according to Klein.
"Growing up, we were taught to look at the positive side of things," he added. "'The glass is half-full' became kind of the motto in our household."
Arnold agreed. "Our parents were very much focused on the fact that, you know, life may be hard, and we have different obstacles than other folks, but we still have a lot to be thankful for," she said. "And the alternative to not being optimistic is a lot less fun."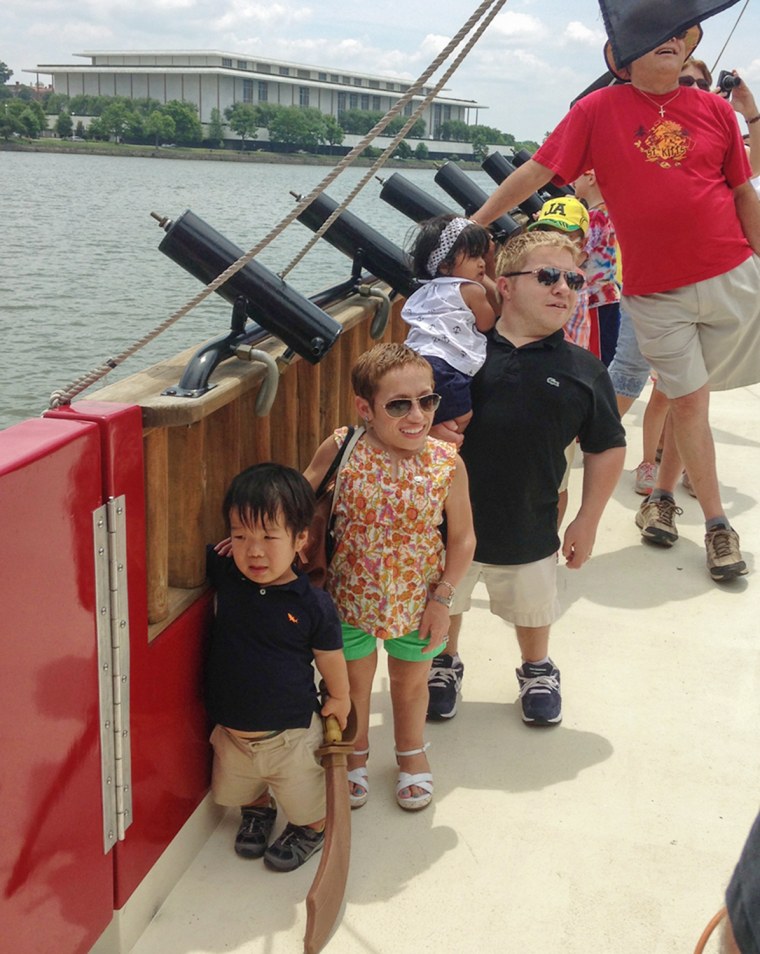 Arnold and Klein said they're pleased to have brought about awareness and acceptance for little people.
"The world has changed," added Arnold, who raved about the support from fans of the show. "People know us as Bill and Jen, and hopefully are realizing that when they meet other little people on the street, that they are people just like them. And that's the goal. Do I still think we have a ways to go? Yes. I still think little people are often times the target of joking and ridicule. Unfortunately, we are not a large population that has a large voice, but our show has been an opportunity to at least try and make some of that better."
Klein said he's hoping the future will be better for his children, both of whom are little people too.
"I started getting picked on in school, physically and verbally," he recalled. "(I'm) a stubborn New Yorker who's overprotective of my family. My folks didn't want anybody picking on me when I was a kid, and I fear for anybody who picks on my son or daughter."
These rites of passage are unfolding quickly as their children mature.
"Watching them grow before our eyes is fantastic," Arnold said. "Every day they do something — it could be something really small, like Will carrying around a fake cookie tray and trying to serve cookies — it makes you want to eat them up. It's fun to see their personalities blossom. It's amazing to see their speech evolve and improve. … It's so exciting in every way to see them grow."
Klein said their lives have changed dramatically since they adopted children, but he wouldn't change a thing. "The thing that's surprisingly stronger is our relationship," he added. "Most people would think cancer and kids and building a house would put a strain on and test our relationship, but for me and Jen, I'm impressed that everything went as well as it did."
Like many parents, Arnold sometimes laments the speed at which her kids are sprouting.
"Soon, Will is going to be bigger than his mommy," she said, laughing.